Sharing what I like, not what I hate!  As we get closer and closer to a certain November date, my social media is just filling up with oodles of badness, trying desperately to convince people to change decisions they are not likely to change anyway.  WHY NOT DO SOMETHING ELSE?!!  So, that is what I'm doing!  For the last twenty days and every day until we reach that date (and maybe "Beyond"), I'm posting one thing that interests or inspires me.  If you go to Facebook and "Like" The Thurian Saga page, you'll be able to see this feed!  Who knows, you might find something that inspires you, too!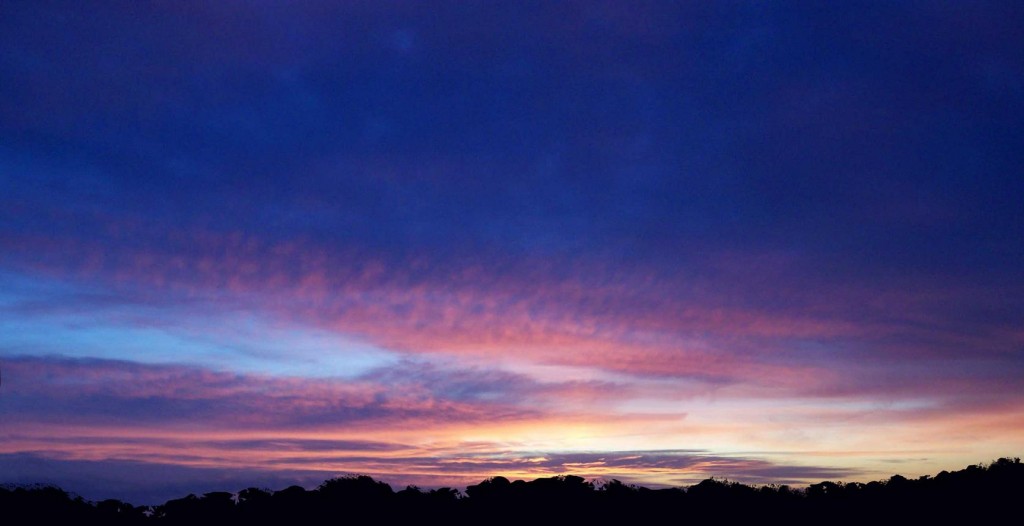 For example, while Florida (where I live) might be as flat as a pancake on a griddle, it does make for amazing skies!  The natural forces of the eastern and western sea breezes actually combine in the middle of the peninsula to create a "virtual mountain range."  I've had sailplane pilots tell me this, and it also makes our weather and our skies interesting and beautiful from time to time.  I've seen lightning flash across a rainbow or sunsets so yellow that they shade everything around you in a surrealistic palette!  I've seen the tops of clouds glow with fantastic prisms of color that seem utterly unbelievable!  And yes, our sunsets can be truly, truly lovely.
Now, a quick update on my writing!  As you might have guessed, my eighth book "Incarnation" is now available for sale in paperback and for Kindle eBook at Amazon.com.  I am also about two hundred pages into the third and final book of that trilogy, with the second book hopefully coming out around the December/January time frame.  I also have to say that it was very encouraging and uplifting to visit Megaplex 2016 this year and meet with people who truly like these books.  I hope to see you all next year!  Until then, take care and…
See you in the future!
JTL