Part 4 of Feasting on Memories  is now available on the Bonus Stories page!  We continue to follow Van's descriptions to Sahnassa of how she – even as an Anati cast-out – learned to protect herself and the rocky path required to get there.  As you can see from the picture, Sahni's own training will get a little interesting, as well!  Thanks again to Kat Miller for the amazing artwork – poor Sahni!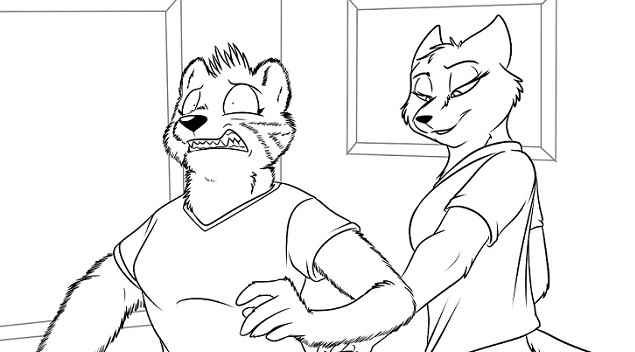 Now, as enjoyable as many of you find the Sahni and Van stories, you may be wondering if there is anything else, anything different that I've written.  Well, that's what's coming out on Friday this week (at the latest – if all goes as planned).  Trials of the Teldear tells a completely new story with new characters, going into the history and back-story of one of the series most revered Allaraeans – Teldear Dynaea.  With elements which are a little closer to the world you and I know, the feel of this story is different, but in a good way.  I look forward to releasing this novel as it was the very first I ever wrote.  It has sat on the shelf, being pulled out and reviewed and updated over a period of 20 years!  (Yes, I'm that old…)  For this final version, over a third of the material has been revised or updated, and it is now a story I'm pleased to bring to you.  I very much hope you will enjoy it.
See you in the future!
JTL